The Ex-Presidents of Doom!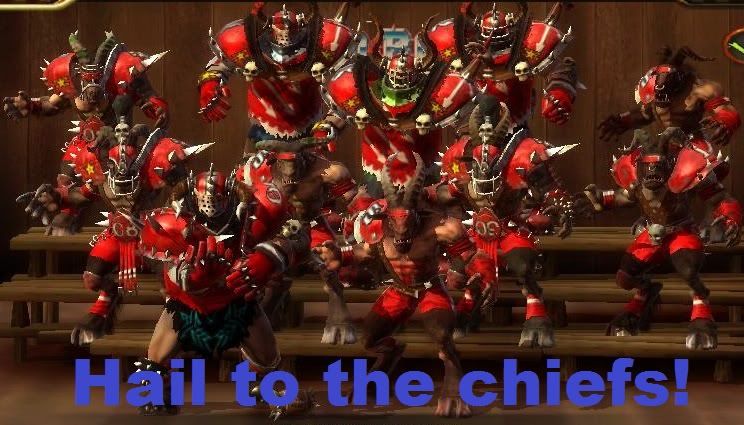 ----------------------------------------------------------
Matches played: 32
Won: 20
Drawn: 2
Lost: 10 (3 due to crashes)
TD inflicted: 42
TD sustained: 27
Casualties Inflicted: 67
Casualties Sustained: 37
----------------------------------------------------------
After entering the regular season with a single reroll, the Ex-Presidents of Doom carved a swath of destruction in the Stormbringer division, finishing second to Andydavo's ruthless Dark Elves. In their first playoffs the Ex-Presidents lost a heartbreaking game against Strazos' Diplomatic Immunity in the first round, but the chief executives score to return again with an even stronger team.
In season 5 the Ex-Presidents took the Twilight 2000 division by storm, achieving the only perfect regular season in the league that season and advanced with ease into the playoffs.
1. George Washington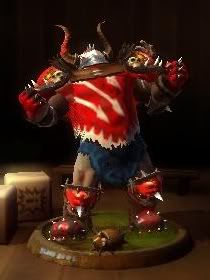 A founding member of the Ex-Presidents, George Washington dazzled crowds in the Feeder League with his two touchdowns, multiple mvps and capacity for senseless violence. Often called the father of the team, George Washington still bears a hip injury from a short but brutal bout with a juiced up assassin employed by Lamaros' Dark Elves. George Washington's career would have ended abruptly after that fabled game but for his miraculous dodge skill and snappy red, white and blue costume.
2. Abraham Lincoln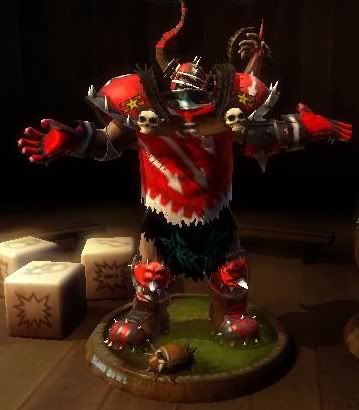 Abraham Lincoln was responsible for the Ex-Presidents' sole interception in the Feeder League, but when asked to comment on the matter after the game, Lincoln insisted that it was not an interception, but an emancipation. Having never sustained a major injury, Abraham Lincoln has survived all 24 Ex-Presidents matches.
3. Theodore Roosevelt
Chief executive of pain, Theodore Roosevelt is the third of the Ex-Presidents' three blodging Chaos Warriors. Roosevelt fancies himself a cage buster, but if you ask most of his opponents they'll just say he's a bully.
4. Andrew Jackson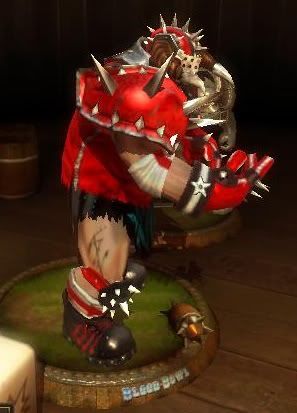 The newest Chaos Warrior for the Ex-Presidents, Andrew Jackson has yet to distinguish himself in the three games he has played. He has sworn, however, to send every future opponent on a trail of tears.
5. Harry S. Truman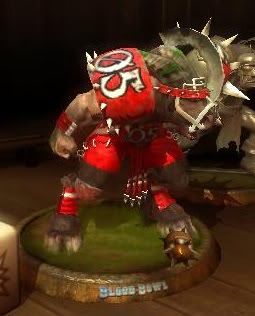 The newest rising star of the Ex-Presidents, Truman was actually a founding member, but failed to produce much of importance until this season. Over the course of the last three games though, Truman has accumulated two new skills, and finally Harry is ready to give 'em hell.
6. Grover Cleveland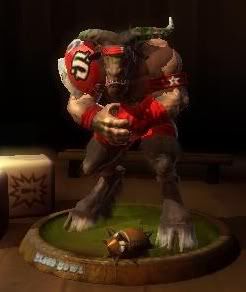 Grover Cleveland, or "Cleaveland" as it is spelled by his fans, has failed to impress in his seven games played. He promises, however, that though his career may have hit a low point he plans on a comeback.
7. Thomas Jefferson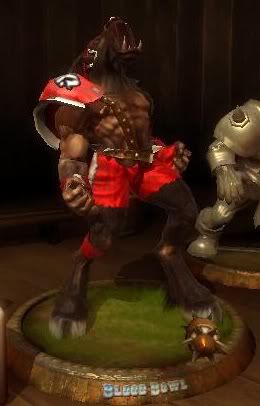 A founding member of the team, Thomas Jefferson has played in 22 games for the Ex-Presidents, but in all of that time has yet to reach level two. Jefferson still holds out hope for a future career which is brighter than the past, and has been heard to say that "the tree of tyranny must be refreshed from time to time with the blood of skinks and goblins."
8. Millard Fillmore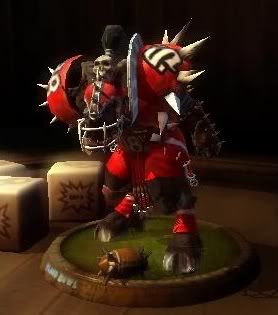 Millard Fillmore is responsible for transforming violence into a fine art. With 11 inflicted casualties and 1 kill in his 24 games, Fillmore's bloodlust is a thing of legend. Though his brutality is exquisite, and all of his training has been focused on the application of unrelenting ire, Millard Fillmore has still found the time to inflict four touchdowns while crushing faces and dreams equally. Now, with "piling on" as his fifth level skill, Millard Fillmore looks forward to producing even more orphans in his wrathful wake.
9. Franklin Pierce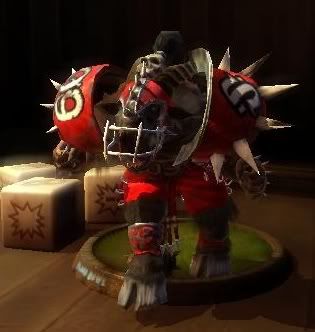 With 8 touchdowns inflicted and over 400 yards rushing, Franklin Pierce has distinguished himself as one of the keys to the Presidents' success. An unrelenting steamroller of touchdown scoring beastman flesh, Pierce has also inflicted five casualties on his multiple trips to the end zone. Lacking dodge, Pierce prefers to pound his way through the opposition with a flurry of hooves, horns and breathtaking obscenities.
10. Calvin Coolidge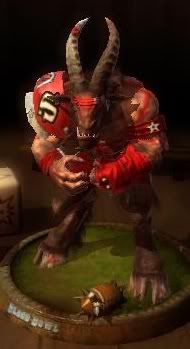 Added to the team as the Presidents entered the regular f13 league, Calvin Coolidge has had a lackluster six games, which is often attributed to his
laissez faire
attitude.
11. Jimmy Carter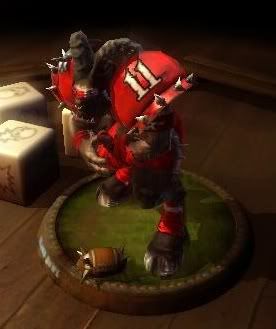 A member of the Ex-Presidents for 13 games now, Jimmy Carter has overcome an early career malaise and recently began to make some serious contributions on the pitch. When asked to comment on his future with the team, Carter said that his previous games were merely peanuts compared to what was to come.
The Ex-Presidents have dedicated their post-season to the late Richard Nixon, villainously assassinated by the Paper Dolls in the last game of the regular season. Richard Nixon, you
were
a crook. RIP.
The future looks bright for the Ex-Presidents of Doom. What could be next? A winning streak through the playoffs? A cathartic bloodletting in the f13 Championship match? Or maybe just a series of f13 Radicalthon articles detailing their grue-strewn rampages to come? Only time can tell, but one thing is for sure: the Ex-Presidents will be running for re-election in Season 6!