First off, you need to register on the forums on
www.inporylem.com
I am just going to go over a few basics for when you log into UO - and how you can make yourself more effective.
First off, GET ON VOICE COMMS. We will help you.
I personally use a Belkin Nostromo n52
I map the spells I need to this, as well as having last target and target self, and even macros. But that is getting ahead of myself.
Now you should download Razor - it's a UO assist program. Install UO Automap. Hit next a lot.
When you log into the game, you will first create a character. You should always max out the strength, as it helps your HP, weapon damage, and amount of stuff you can carry. Now, on to selecting your skills. As a new character, you better make a dexer.
50 Healing
49 (weapon skill - Either Swords, Fencing, or Maces)
or
49 Resisting Spells (better in the long haul)
1 Another weapon skill, parrying for a shield maybe.
Ok, now you have named the character and gave him a gay pony tail and you are ready to go! Razor may be overwhelming, but I recommend going into Hotkeys:
Goto Items, and assign a key for Bandage Self.
In UO, go to Options on your paperdoll. On the
Mouse button looking tab
, Un-check Enable pathfinding. Un-check 'Hold down TAB....' - Check the Always Run thing. And Disable New targeting system.
Eyeball menu:
Find a good speech color you like. The resolution you should change in Razor (under More Options).
UO menu:
Check use circle of transparency.
Head to the bank! Bank all your gold, and all but a few bandages.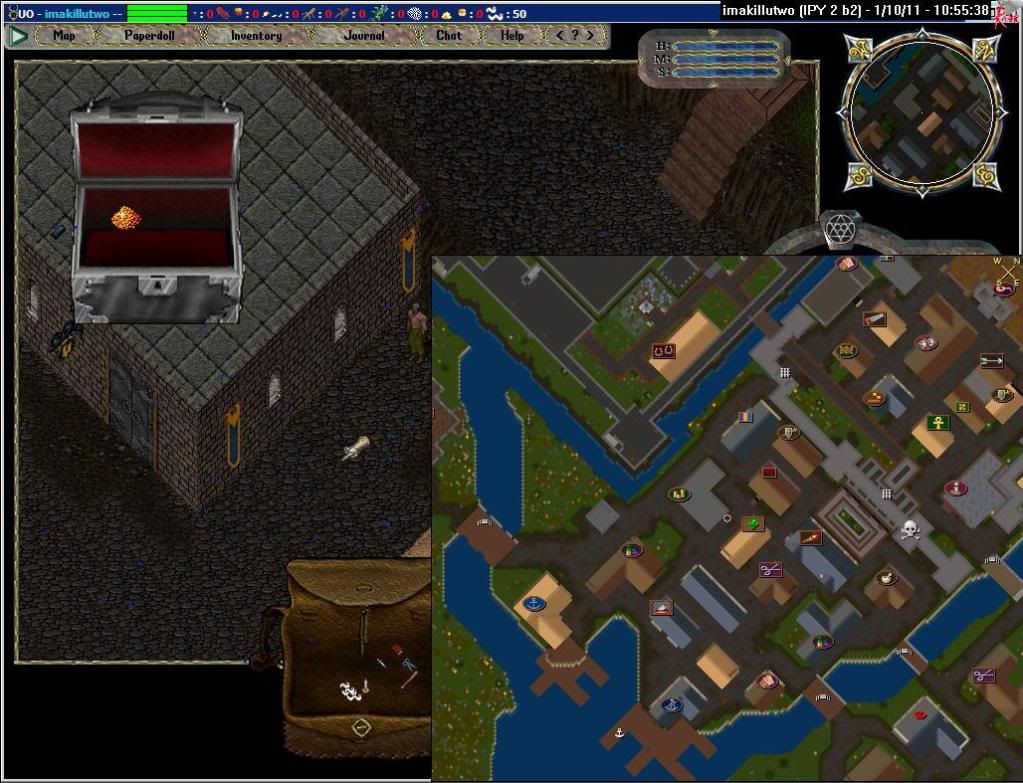 You are ready to head to Vesper to meet up with the guild and begin your training! Head over the Bridge towards the moongate.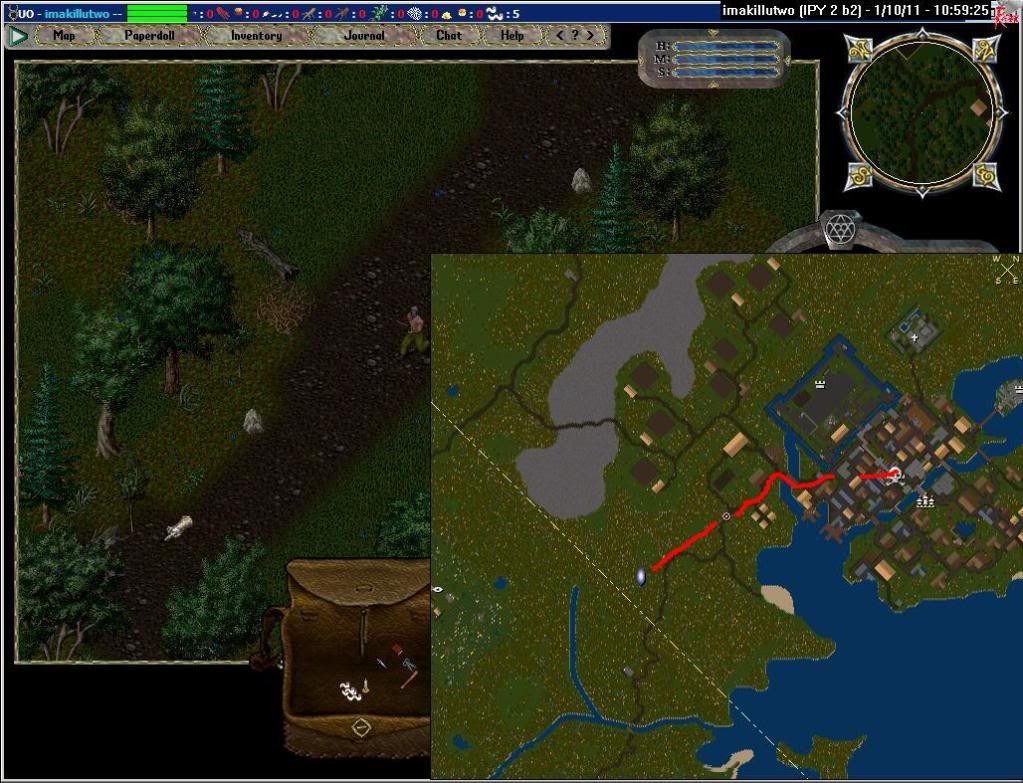 Once you find this area, you are at your new home. Head over the bridge to the bank.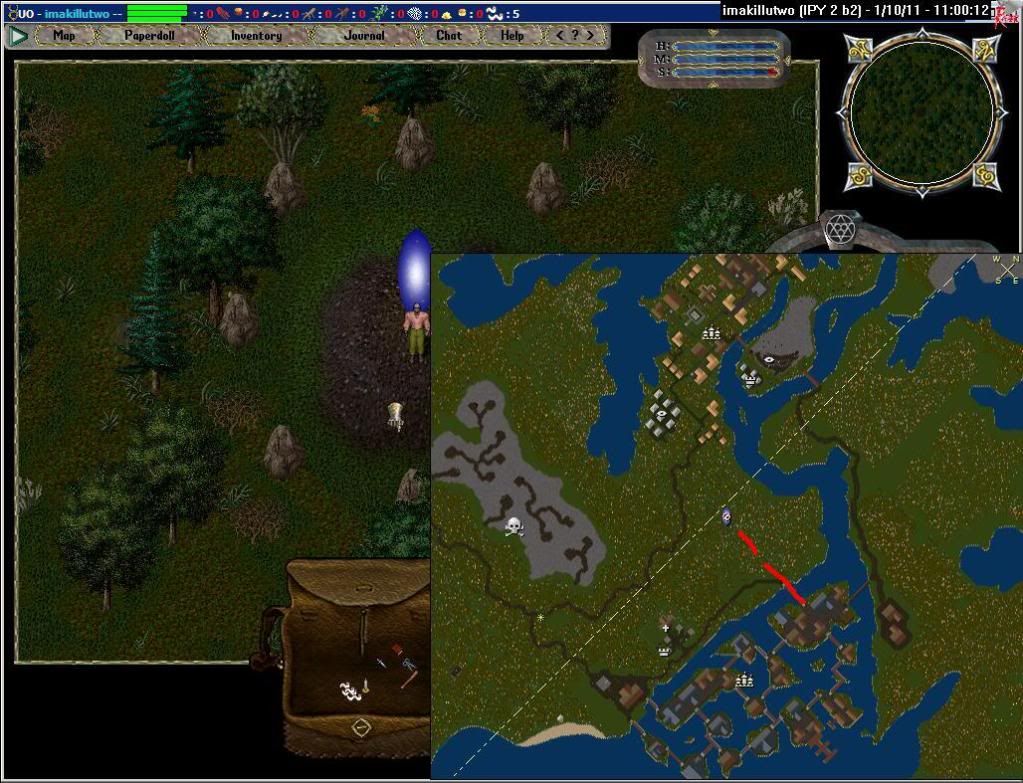 Then down to here!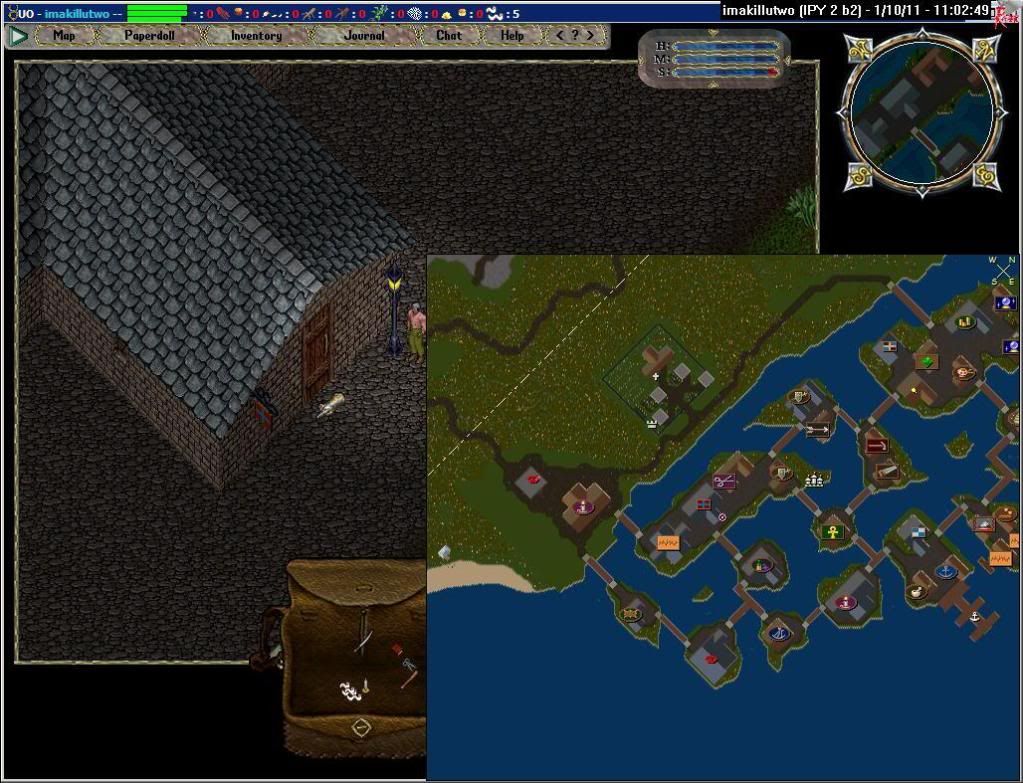 Goto Razor, select - Macros - New
Name it Dummy
Arm a weapon besides your skilled one, then click RECORD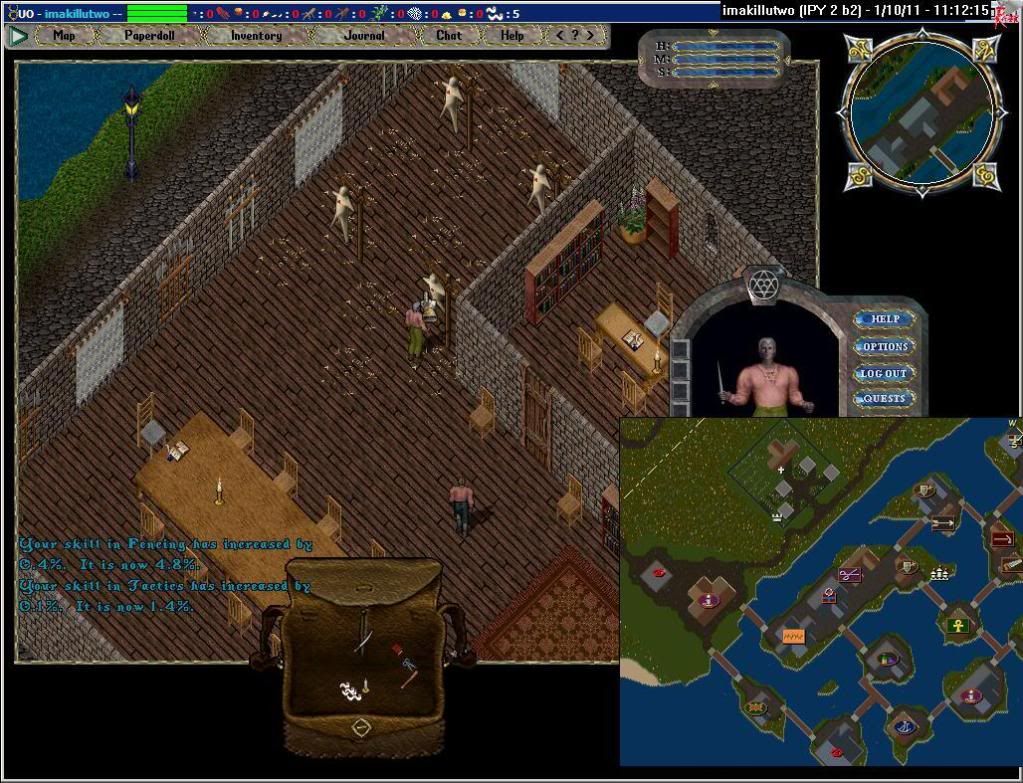 Simply double click the dummy. Click Stop. Right click on the "Double click ####", and select Special Constructs---Insert Pause/Wait - 5000 MS, hit OK.
Check the loop button. Play. Congrats, you have made your first macro! Watch your skills raise. You are now gaining tactics, which will help your damage with all weapons. You can then arm your mace, and nothing at all to raise wrestling.
This is a good way for some quick basic fighting skills. Another important skill is anatomy, and I just make a very similar macro but it involves using the Anatomy skill on a tamed cat or another player. Anatomy helps your healing skill and weapon damage. Also, hiding is great. You can also AFK macro this...just simply record yourself using the Hiding skill, insert an 11 sec pause, and loop it. Go to bed for the night, go eat dinner, whatever.
This shows you the basics of UO and macroing. On the map, you see above that area is a cemetary. Go kill stuff! Maybe go explore in the woods and hunt small game (make sure to use a bladed item on your prey to skin it and get the meat off it. You can cook/sell it later.
The game is a sandbox, I'll help ya find some fun in it. PM me and we'll get you into the guild, and do it now so i can get ya setup on the forums.