| | |
| --- | --- |
| | 0 Members and 3 Guests are viewing this topic. |
| | |
| --- | --- |
| Author | Topic: [Steam, free] Warframe: mission based fps that is unique and damn fun. (Read 153379 times) |
---
A thin one. It's not going to win any writing awards, but it does give some more background on the universe's setting. Having been a long-time player and going into it cold I also got a few "oh damn" moments, so I was happy enough with it.
---
Hahahaha! I'm really good at this!
---
Update on the current event and upcoming Prime Access blah blah:
- Current phase of Prime Access is about to end; Trinity Prime and associated miscellanea.
- New cosmetic items: Trinity Strega skin, new doggie armor, new Bo skin. All of them pretty cool looking actually, particularly the Trinity skin.
- Next Access phase due out any time - word on the street is Saryn Prime (let slip during a Dev Stream supposedly). Of course with DE it could be something totally different.
- Another round of weapons and frames will be Vaulted with the new Access, again those in the know claim Rhino Prime will be put on ice this round, along with a handful of Prime weapons like usual.
- New event in progress
Operation: Shadow Debt
- More info of the event (SPOILER ALERT)
Datamined - Shadow Debt
- As usual the event is a mix of interesting, fun, limited time only mods that people are going crazy for, and RNG dick punching.
- Event reward table
HERE
---
If you haven't added me yet do so (Hoax415), I play most nights sometime in the US TZ and I do the sorties along with a competent friend who owns 1 of everything and pubs so basically we have 2 slots for anyone of any progression level.

Beyond that if someone needs dojo access I can also get you that. We have access to everything unless I forgot about something that came out that was no good, in which case oops I can fix that. One of these days I'm going to actually get our "clan" into an alliance if I can bother to find a decent one so I actually have a pool of people to play with so I don't end up in pub groups so damn often...
---
A nation consists of its laws. A nation does not consist of its situation at a given time. If an individual's morals are situational, then that individual is without morals. If a nation's laws are situational, that nation has no laws, and soon isn't a nation.
-William Gibson
---
[New Prime Access is out today.
Well, probably today.
There's been some info that it may be slightly delayed for PC. Apparently it's already available for consoles; likely early this evening for PC.
- Frame: Saryn Prime
- Weapons: Nikana Prime, Spira Prime
- Misc. errata: Cycuta Sydana, Cycuta Sigil
Pictures poached from the console launch of the items:
HERE
Reddit jumps into action - stats, drop locations, building requirements:
HERE
« Last Edit: February 16, 2016, 11:16:46 PM by Flood »
---
I've been playing this pretty constantly over the last few weeks. Very very fun I have to say. My nick is Himodor if anyone wants to meet up for a mission or 2.

There is an event going on these weekend where you go into some tough melee only and only 25 energy missions. If you want to get the Ash warframe its a good time as Maniacs spawn in them like crazy so there is a good chance of some drops. I had almost enough BPs to build it twice after one mission. Good times.
---
Sometimes irony is pretty ironic.
---
Servers keep crashing

---
Yeah. Whatevery they did with the last update seems to have made gangs really unstable. I've dropped out of gangs for no reason, and tday I was suddenly dumped into a defence mission solo in a Loki I was leveling up.

Thankfully I was able to call on the services of the almighty Clem so I got through it but jeez.
---
Sometimes irony is pretty ironic.
---

They're being DDOS'd apparently, which might have something to do with it.

The event also had the machete which is a terrible weapon, but also not available through non-event means.. so if you want to master all weapons this is your chance to add it. Baro was selling the slash mods set (buzz-kill etc.) which I had seen selling for ~1000 plat and more, so was happy to pick that up.

---
Is a man not entitled to the hurf of his durf?
- Simond
---
If you log in between now and sunday you get 3 new weapons as an aniversary gift.
---
Sometimes irony is pretty ironic.
---
The Dex Sybaris is the new one for this anniversary. If you didn't get the Dex Dakra and the Dex Furis the previous anniversaries you'll get them as well
You have till March 29th at 2 p.m. ET. to log in and get the gift(s).
https://warframe.com/news/tenno-reinforcements-66
---
Addendum to the above post - the Dex Sybaris is quite nice, especially considering it's a free gimme. The stat spread is nothing to sneeze at:
---

Looks good too... but it does make me a bit sad having a sybaris custom skin effectively rendered useless.

---
Is a man not entitled to the hurf of his durf?
- Simond
---
Yeah. I'm not too impressed with the other 2 weapons but the Sybaris is a very nice rifle and quite fun to use.
---
Sometimes irony is pretty ironic.
---

Looks good too... but it does make me a bit sad having a sybaris custom skin effectively rendered useless.


Accprdomg tp the hotfix notes
'Dex' anniversary weapons are now compatible with base weapon skins.
---
Sometimes irony is pretty ironic.
---
yay... guess that means I can safely sell the base Sybaris.
Yeah. I'm not too impressed with the other 2 weapons but the Sybaris is a very nice rifle and quite fun to use.

The anniversary weapons are all very solid mid-game weapons, which is probably the best place for an "gift" weapon. The Dex Furis is a nice secondary if your main is something single shot and slow like a bow. Dual swords have been in a weird place for a long time though.
---
Is a man not entitled to the hurf of his durf?
- Simond
---
Yeah. I'm not too impressed with the other 2 weapons but the Sybaris is a very nice rifle and quite fun to use.

Agreed - they aren't too hot.
I've had access to them since back however long with they were released on the previous anniversaries and leveled them up; used them in misc. missions. The Dakra's
look
kinda cool. And full-sized dual swords (IE - not daggers) are an under-represented melee type, so it's fun to roll around with them and ginsu stuff, but the stat spread is terribad, especially when compared to all the other choices you have for melee weapons. Furi's are in the same boat. Comparatively (well amongst other secondaries) they are in a better place than the poor Dakra's stat-wise, but unless you're just wielding them for fun / style there's better options. But - since they have a high RoF you can mod them out to REALLY buzz through some ammo though and admire the neat-o Lotus muzzle flash.
---
Also they are selling bunny ears right now.
---
Sometimes irony is pretty ironic.
---
Sadly they are temporary.

---
Sadly they are temporary.


Thank the stars that they are. I hate those things. Fortunately, I haven't seen them outside the relays and that's a good thing.
The Dex weapons are solid, but not exceptional weapons. The twin long swords are about equivalent to Nami Skyla, which isn't a bad thing to be, but aren't hitting in the same league as the Dual Kamas Prime. Which you would expect.
The Dex Furis are probably one of the better twin machine pistols, but have been made a bit obsolete by the Aksomati (which have their own issues) and the Two Grakata (which are pretty ridiculous and stand in a class of their own).
The Dex Sybaris is pretty good, but it's not what the community might like to believe it is. Lot of self-delusion there. It's solid and basically a step or two below the Latron Prime and, especially, the Latron Wraith. Nice for a freebie, but it's no Soma Prime or Sancti Tigress.
---
Just started playing again after a tiny dabbles cpl of years back. Seems way more polished (though is it a Destiny ripoff?)

The main thing though, does anyone else think of Vogons every time they see the bad guys? And what's with the main bad guy who's wearing a baby bonnet?
---
Someone liked something? Who the fuzzy fuck was this heretic? You don't come to this website and enjoy something. Fuck that. ~ The Walrus
---
There's basically 3 different types of Bad guys. And the guy you are talking about, Vor, is just the Tutorial boss, though he pops up in a couple of other places.

As for it being a Destiny rip off, Warframe launched in March 2013, Destiny in Sept 2014
---
Sometimes irony is pretty ironic.
---
Vor just wants to be moisturized. I kinda miss playing warframe at times. Not enough to come back... but still miss it.
---
"I want to watch it all burn in an orgy of smashed Coke machines and weasel rape." - HaemishM
---
They are doing a big event now. Basially you run a series of arenas and gain points based on the arenas difficulty. When you get to 100 points you can fight a realy annoying boss battle for an event mod. Then you get 50 more points for a chance at another crack at it.

The boss battle is HUGELY annoying. I've tried once and got murdered due to constant "orbital strikes". I then asked around and basicly all 4 of you have to stand on 4 points on the central platform, face out and then shoot a green light to stop the orbital strikes. Then you can hit the boss then you have to do it again and repeat till dead. There is another stage after that I have no idea about.

I'm "spoiling" the solution because FUCK trying it like I did without a clue of what to do. My entire team quit after 20 minutes of "shhh BOOON sshhhhh BOOM".
---
Sometimes irony is pretty ironic.
---

I managed to kill her on my first go round (solo). I died once but was able to revive and it didn't impact "winning" the mission. There's probably more than one effective strategy, but here's what I did after doing some research:


- I used Inaros. I imagine any frame could work but he seemed like a good choice due to the HP tanking. Like other boss mobs she seemed mostly immune to frame powers, so I didn't try and cheese it with Ember and WoF or IR Loki or something like that.

- Anti-knockdown mods (Handspring, Constitution, Shock Absorbers) were extremely helpful to counter the roller madness. Some form of enemy sense (Enemy Radar, Enemy Sense, Animal Instinct, etc) was also useful in tracking her hoppity ass around the map.

- My primary was a radiation based Ignis modded with Sinister Reach. When the Orbital Strike phase starts, go stand on a switch, turn around and shoot the corresponding spinning cog thing across from it. Ignis has innate punch-through and about 3-4 seconds of shooting will disable that switch. If you're quick you can get all four, if not just juke around a bit until the strike timer re-starts and get the rest.

- On the edges of the middle platform ring: watch out for the piston looking mechanisms that face the previously mentioned spinning cog things. They applied a freeze proc to me as I was spazzing around, which was ass since it makes you into an even better target for her missile bullshit.

- For secondaries I equipped Ak Magnuses. Caveat they are heavily forma'ed, but I wanted to bring a solid "all arounder" so I picked them out of the other top tier secondaries i.e. Lex Prime, Vaykor Marelok, Hikou Primes, Twin Grakata's, Sonicor

- Melee was a Nikana Prime, again not stock, a couple forma's on there, blah blah.

- Only reason I'm mentioning my loadout was that the most tedious part of the fight was the duration; just DPS'ing her down took awhile. I couldn't really tell if one element / IPS was more effective than the other. I had radiation, corrosive, cold, puncture and slash going on and I didn't see much difference between the Ignis and the Mags for example - with melee seeming even less effective than shooting. I think I saw the Ignis crit (yellow crit) a few times but I'm not 100% as I was jumping all over trying to avoid missiles.


And, for all the times RNG jacks me - she dropped Medi-Ray. Pretty Stoked. Anyway, if I'm around and you'd like some extra firepower or some heals or whatever hit me up in game. Glad to assist.



---
The event can be a bit tedious and I'm suspicious of the first few stages since it smacks of PvP shoehorning, but...have to admit I had fun once past the first stage (which was kinda boring).

That was yesterday. Today, DE has already made significant changes to the balancing of the event and although I haven't looked at it yet, but they are VERY significant changes in enemy stats and earned point distribution (should remove both some of the cheese and the grind).

Kela herself wasn't too much of an issue, but I say that with a few caveats.

One, if you're new or can't be bothered learning mechanics, you shouldn't be doing this.

Two, if you plan on running in PuGs, see #1. Most of your fellow travelers are lucky to be able to walk and breathe at the same time. They'll be clueless and won't be open to instruction. Fuck them, and...

Three, best do it solo, but see #1. If you can, do it on your own. It removes a lot of the frustration of dealing with morons. If you do happen to have idiots, ignore them and carry them drooling and whining to victory.

Which brings us to loadout. A few warframes are better suited to this event than their brethren. I did it with Valkyr and Trinity (mostly Valk, especially the boss fight) for the obvious reasons and I did it solo. Although the orbital strikes are avoidable, they are difficult to see if you're running the game on a toaster and a number of warframes can short circuit this mechanic. I used Valkyr because of hysteria; you're status immune and you can just shrug off the incoming then rip Kela's face off when she appears (this is what Valk does--it's all she does). As for weapons, I used a rad-modded Ignis with sinister reach (among other things). This allows you to shoot the disks without bothering to aim; just keep it running on the disk until it triggers. It also cleans up rollers if they reach you. Secondary didn't matter since I didn't use it, but I had a rad/viral Brakk. Melee, again, largely didn't matter since it's Valk, but I was using rad-modded Prisma Cleavers. Other than chasing Kela around, it went pretty smoothly. All weapons and Valky herself were heavily forma'd.

Your mileage might vary, of course. Personally, I had a good time, but I also share some objections to this event due to how it's itemized. That...is clownshoes. I didn't have THAT good of a time to run it four dozen times for the blueprint and/or the mods. I have more interesting things to do in the game. Dogman Dan's criticism of the event pretty much sums up how I feel about it, but I didn't bother trying to run it in PuGs, either. Clans or premades are one thing, but running events in a PuG is just asking for hassles you don't need.
---
At Pax and then again on the latest dev-stream they revealed the "bourbon list", so named because the first response on it being shared was "I need a strong drink". It's basically a list of issues familiar to this type of title with things like onboarding, grinding, how gaining power reduces goals and variety and a couple of other topics.

Warframe is fun but how they've run it as a dynamic process where you can see some of the development thinking, watch the devs admit when things aren't working as expected and always be looking forward to something new is also a part of its longevity.

I've killed Kela a couple of times solo. When the orbital strike is firing you can hop around the platforms, avoiding the freeze cylinders, and not take much damage. It lets up to give you a chance to work on the locks and the rollers generally stay on the ground. Avoiding the homing missiles while working through her substantial health pool is still something I'm working on getting better at.

Got medi-ray, the ignis mod.. but wouldn't mind the Jak Kittag mod... the rest is pretty optional.
---
Is a man not entitled to the hurf of his durf?
- Simond
---
It's time for a new Prime Access phase. This round we have Vauban Prime and the associated weapon sets.
Prime Access - Vauban
Weapons and frames being Vaulted (retired):
Loki Prime
Wrym Prime (sentinel)
Bo Prime
The tears are already flowing regarding this release. I usually purchase Prime Access so I'm maybe not the best person to comment on farming all the new stuff. However in all fairness I can see why some folks are upset. A good chunk of the Prime pieces for both the frame and the secondary (AkStiletto Prime) only drop in T4 Missions, specifically in rotation "C", which means fairly deep into the mission and not easily solo-able for a casual player. And the resources required to build some of the components are a little onerous (7k Oxium and 20 Nitain for example) for players on the more casual side of the scale. Personally I don't find any of the above prohibitive but I'm also MR18 with 1200 hours played over 3 years - so "farming" isn't as huge of a deal, but I get where people are coming from.
---
BOOBAN!! That was my favorite frame.
---
"I want to watch it all burn in an orgy of smashed Coke machines and weasel rape." - HaemishM
---
Pretty typical PA, but the drop rates on VaubonP are very low on all pieces. Usually, there's one part that's a beeyotch to get, but in this case it's all the parts. Bring lots of keys; you'll need them.

The Akstilettos are entirely in T4 missions, which is strange. Also, you'll need multiple repeat parts and the link. Bring lots of keys.

Fragor Prime is prime farming business as usual.
---
I've been taking a break from Warframe for the last month so I was unaware of all this. This looks freaking terrible. Its adding complexity to something that does not need complexity and is basically adding even more grind to something that was already pretty damn grindy to begin with.
You may add my salt to the salt pile.
---
Sometimes irony is pretty ironic.
---

It's interesting to work out what problem they thought they were solving with some of the changes, and they did themselves no favours by trying to rush so many large changes to come out before their convention.

The new star chart gives a much better sense of progression because it sort of unfolds organically (I assume, all mine is of course already unlocked) and ties the missions into some sort of story not dependent on beating bosses. The requirements to unlock the gateways are a bit random but they give you a goal and make you aware of some of the systems like upgrading mods. It's also graphically more flashy but sort of hard to read and use in practice.

The prime farming change was initially not very soloable (not enough resources drop to beat the timer), it really lacks the atmosphere of going to the void and the encounter itself is a bit of a mess. But it also has some advantages. It separates the drop from the mission type so if you are hunting one specific item it's not always the same map. And since you collect 'probability boosters' and can select from the teams rolls It's probably faster to get that one drop you want. But because you can't key-share or run endless missions there's a limit to how many drops you can get per key.

It really was sort of stupid to drop it all at once though. And that's without mentioning arch-wing flight mode revamp, market revamp, holsters, sound system and new pet. They've sort of admitted that though and been pushing out a lot of hot-fixes (12 now) which is at least a positive form of damage control.

---
Is a man not entitled to the hurf of his durf?
- Simond
---
So the War Within update was released this month. Spins a good yarn.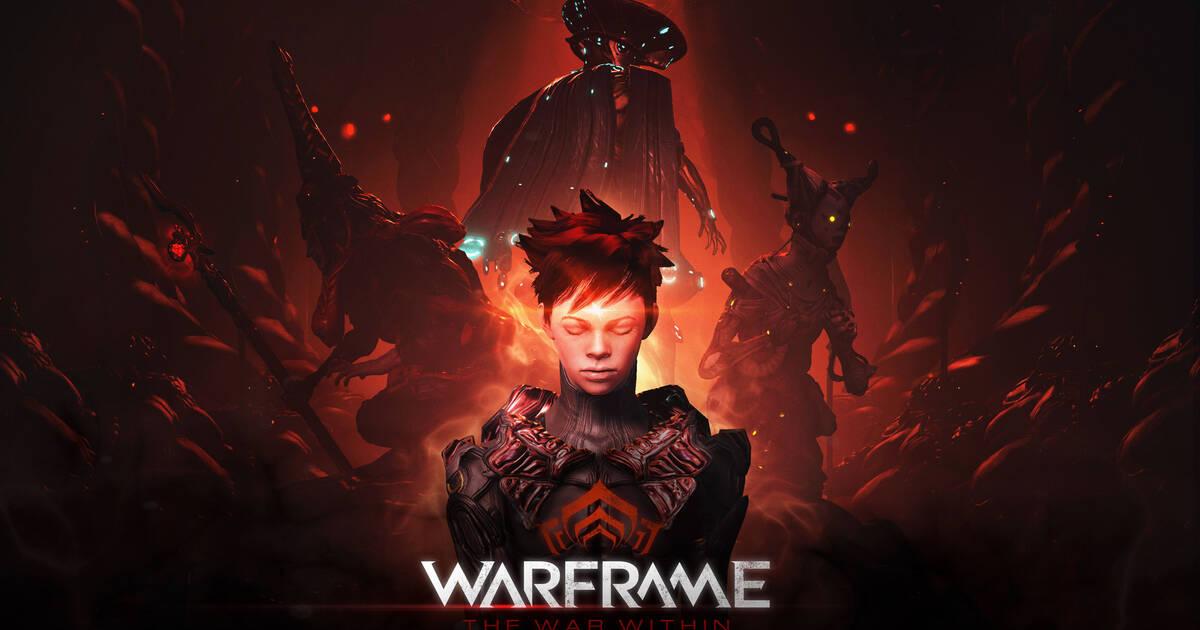 https://youtu.be/FMbOBWS6ySc
Also Valkyr Prime and an Ash Deluxe skin alongside a Bladestorm and other abilities changes for Ash.
Oh and we get the return of endless void missions now for the typical defence, survival, interception missions etc for trace and prime parts farming.
What are they working on for the future you may ask, well there is the Infested frame and the Bard frame who can compose music.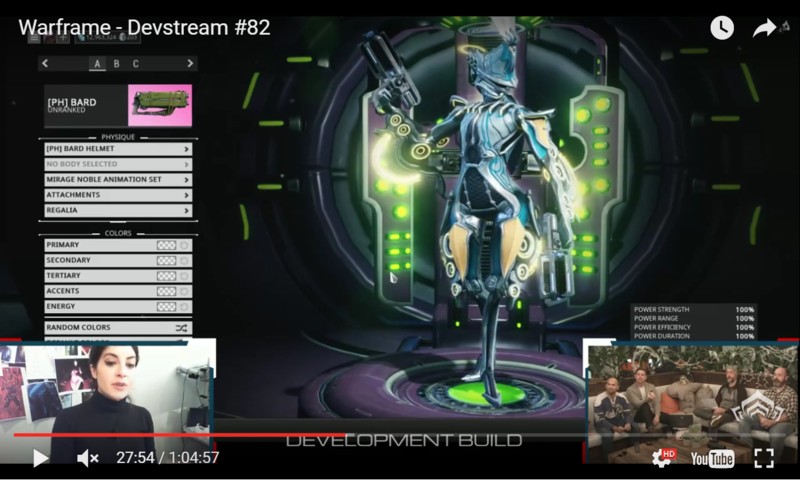 Sentient weapons and a Mag Deluxe skin. Frost Prime and Ember Prime are being unvaulted on the 6th of December too for about a month.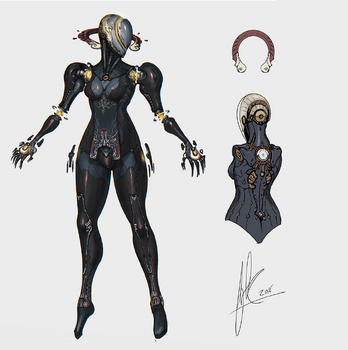 « Last Edit: November 29, 2016, 09:55:18 PM by Meester »
---
U20 with Bardframe is here! Along with the ability to compose music and dance based abilities. New quest to get her [I thought it was quite good].
Also along is Captura mode for creative artistic screenshots, new weapons, existing weapon rebalances [hello Tonkor self-damage!]
Limbo has had a make-over so is more viable now.
Lest I forget, Banshee Prime was released recently.
« Last Edit: April 29, 2017, 01:50:14 AM by Trippy »
---
Event going on right now. Kill the revised Ambulases for beacons that you can turn in for rewards and eventually unlock a special mission on Hades, Pluto where you can get the Supra Vandal.
Outer Terminus, Pluto, a defense mission, appears to be the best place to farm beacons at the moment (they nerfed the Excavation mission drops).
http://warframe.wikia.com/wiki/Operation:_Ambulas_Reborn
---
« Last Edit: July 08, 2017, 08:03:58 PM by Ginaz »