| | |
| --- | --- |
| | 0 Members and 1 Guest are viewing this topic. |
| | |
| --- | --- |
| Author | Topic: Space Thread (Read 72762 times) |
---
Hurricane Harvey and the benefit of (Synthetic Aperture) Radar satellites:
This is how the satellites from DigitalGlobe see the disaster zone as of 29th August:
(Background: DigitalGlobe is based in Denver, Colorado and (to the best of my knowledge) the first private company to provide high-res satellite images. This goes back to Clinton's (Bill not Hillary)
Land Remote Sensing Policy Act
which opened this field to commercial actors, a field that was up to then the domain of nation states. This forward looking decision is one the reasons American companies are market leaders in this business.)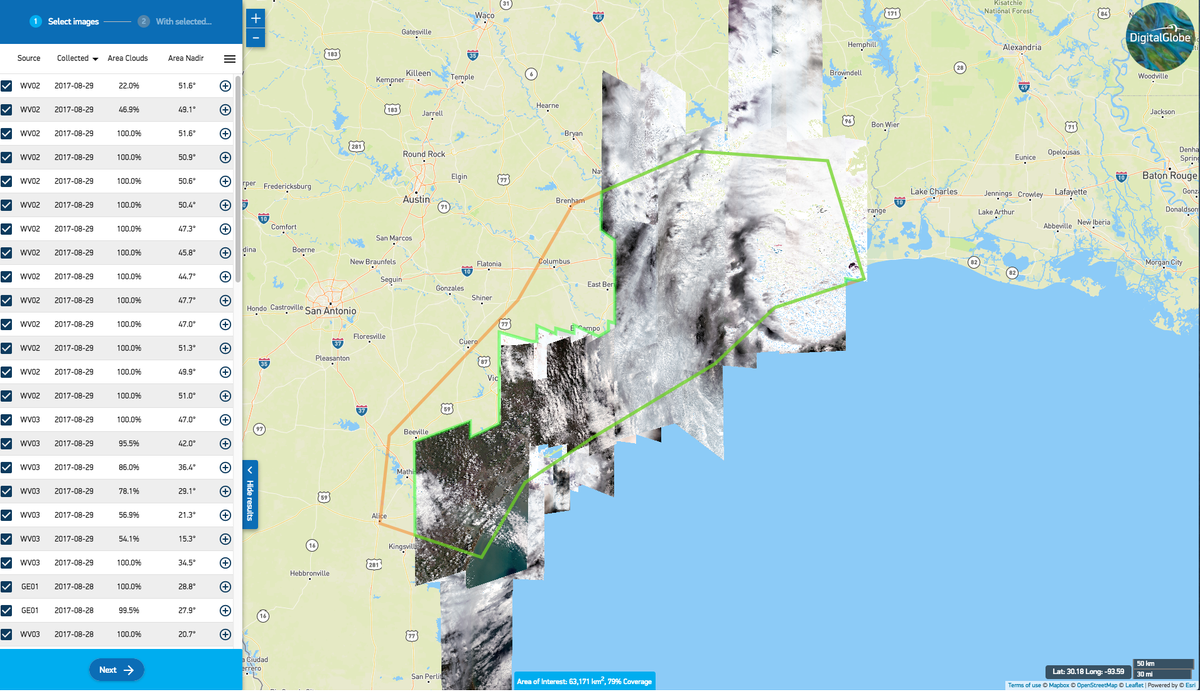 (If it its not obvious: Too many clouds!)
In comparison a product of the Copernicus EMS rapid mapping service, showing the areas affected by flooding:
Clouds are not an issue here. Why?
The map is a composite. The static (optical) satellite picture, incidentally 2016 DigitalGlobe data, is overlayed with radar (peeking through the clouds) information by the 4 satellites of COSMO-Skymed (
Co
nstellation of small
S
atellites for
M
editerranean basin
O
bservation) from the Italian Space Agency.
Which produces pictures like the one below. The island of Giglio with the capsized Costa Concordia, beached by Captain Schettino, visible on the right:
The process of creating these maps is not automatic yet, which is where Copernicus Earth Observation programme in comes in, of which one part is the Copernicus Emergency Management Service, of which a small part is the rapid mapping service, which can be activated on short notice when disasters hit. AkA
"Where does my tax money go?"
The center of Copernicus are the Sentinels. The name of 6 families of satellites (in orbit now / being developed) with different focus (optical, radar, land, air, sea...) and supplemented by "contributing missions" of which COSMO Skymed is one. An informative but admittedly somewhat PR-y video explaining the Sentinels:
THE COPERNICUS PROGRAMME
« Last Edit: September 01, 2017, 12:29:19 PM by calapine »
---
Restoration is a perfectly valid school of magic!
---
Good to have you back, I have missed your updates in this thread.

--Dave
---
--Jello Biafra: "If evolution is outlawed, only outlaws will evolve."
---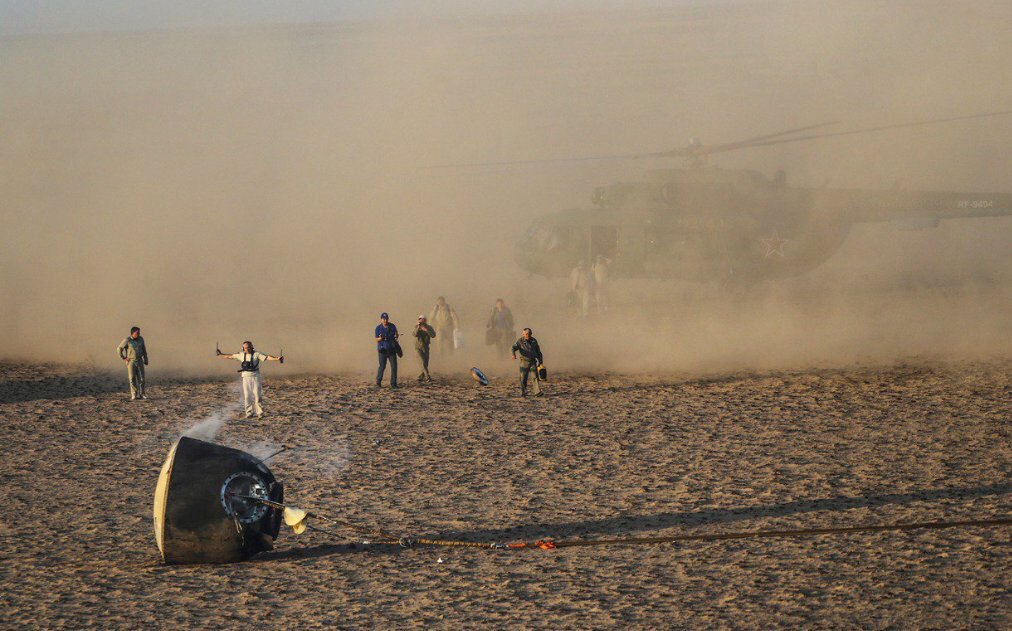 Freshly baked space ship, straight out of the atmospheric oven.
It doesn't look like it but inside are 3 people, one of which Peggy Whitson who now, with 665 days away from Earth I total, more time in space than any other woman worldwide and any other American Astronaut.
And Herr the landing itself: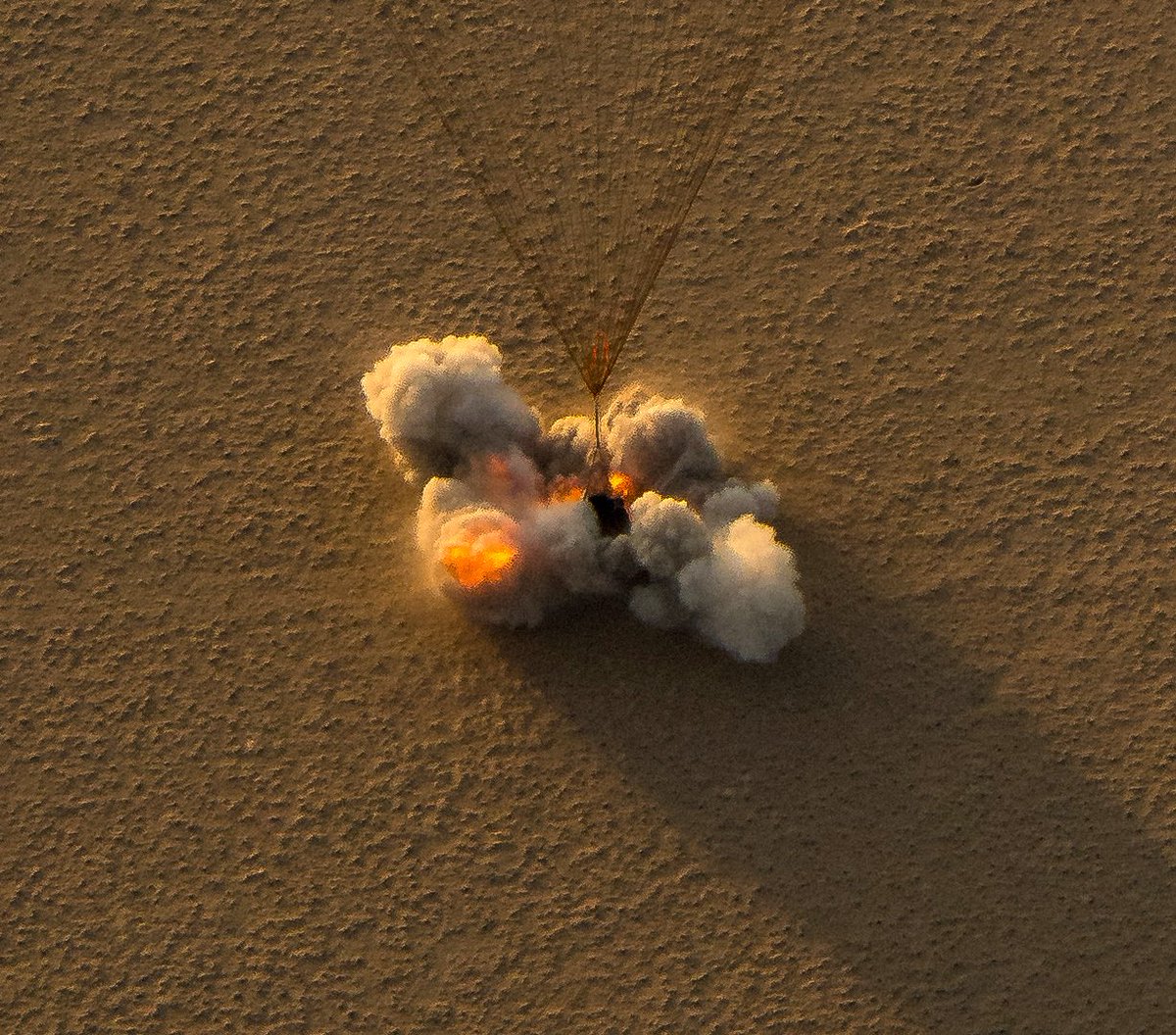 « Last Edit: September 04, 2017, 06:55:54 AM by calapine »
---
Restoration is a perfectly valid school of magic!
---
If you haven't heard about it yet, Cassini is going to move to planet upstate where it can do science all day. All her probe friends will be there too



---
Restoration is a perfectly valid school of magic!
---
Wow, I had totally forgotten that it was still up there taking pictures. Amazing run!
And things have come full circle, as in the very post of this thread, I talked about how SpaceX was doing the second launch ever of the Falcon 9, and that the Air Force's secret space ship had landed by itself for the first time. Well, turns out last week Space X launched that very same space plane back into space on a Falcon 9.

http://money.cnn.com/2017/09/07/technology/spacex-launch-irma/index.html
We still have no idea what its doing up there.
---
"My great-grandfather did not travel across four thousand miles of the Atlantic Ocean to see this nation overrun by immigrants. He did it because he killed a man back in Ireland. That's the rumor."
-Stephen Colbert
---
---
Restoration is a perfectly valid school of magic!
---
Damnit just came here to post that.

---
Someone liked something? Who the fuzzy fuck was this heretic? You don't come to this website and enjoy something. Fuck that. ~ The Walrus
---

And you beat me to it too.

Calapine on the ball today!

But I still wanted to see video of BulgariaSat's weird landing, although technically not a crash it came pretty close.
« Last Edit: September 14, 2017, 10:59:46 AM by Mandella »
---
I'm kinda teary: 20 years ago in October I was in front of my monitor, watching Cassini depart from Earth during a NASA live streaming, through an ISDN line and what was a very different World Wide Web, in-between Ultima Online playing sessions (hey, it was released only 20 days or so before :D)

. What a spectacular mission (and a great achievement by all the parties involved, considering we're talking about technologies developed in the late eighties, after all) this has proven to be


---
" He's so impatient, it's like watching a teenager fuck a glorious older woman." - Ironwood on J.J. Abrams
---
---
"I have more qualifications than Jesus and earn more than this whole board put together. My ego is huge and my modesty non-existant." -Ironwood
---
those are pretty, but I really prefer the more subtle color enhanced pictures, where the saturation and contrast of the existing colors is boosted rather than some of those crazy made-up combos

and Cassini's end made me tear up a little.
---
Yes, I know I'm paranoid, but am I paranoid enough?
---
*slurps coffee not very gracefully*
Soo.... the 68th International Astronautical Congress in Adelaide started today, thus there is going to be a wealth of space news in the next 4 days. The media highlight will surely be Elon Musk new Mars project presentation.
But let's start it slowly with some images from Baikunor, that were shot just early today:
That's just a selection of a 30+ photo slideshow, and I am not even sure I picked most the aesthetically pleasing ones.
Here is the rest.
Not much to say about the launch, a commercial communication satellite called AsiaSat 9, but here it is:
Here is it with the dishes unfolded but to see it's true form you need to add the massive solar panels:
I am still impressed by these big birds.

« Last Edit: Today at 11:57:40 AM by calapine »
---
Restoration is a perfectly valid school of magic!