---
I held hope for Katie McGrath ("Merlin") as Yennefer 'til the end, but hey...We'll see how the
9 yrs old
22 yrs old will do.
Katie McGrath:
---
" He's so impatient, it's like watching a teenager fuck a glorious older woman." - Ironwood on J.J. Abrams
---
Isn't she busy at the moment being eaten by dinosaurs and fighting alongside Supergirl though ?

Reasonable choice tho.

---
"Mr Soft Owl has Seen Some Shit." - Sun Tzu
---
Again, I have not played the games so have no idea what the game characters look like beyond screenshots. But this was posted up in an article as a comparison.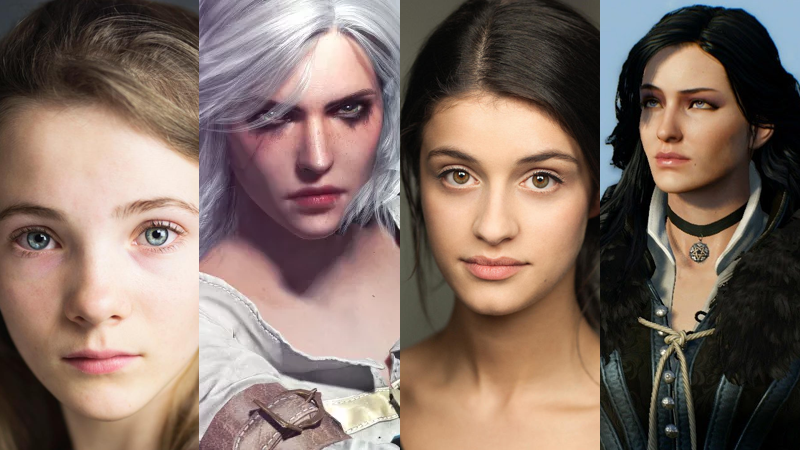 Seems pretty reasonable to me. So of course, from what I'm reading, the fandom is angrily losing its shit over the casting.
---
"My great-grandfather did not travel across four thousand miles of the Atlantic Ocean to see this nation overrun by immigrants. He did it because he killed a man back in Ireland. That's the rumor."
-Stephen Colbert
---
Considering they're casting Calanthe, this is also going to take place several years before the games.
---
Yup. People forget the game used this weird amnesia mechanic as a way to introduce you to the whole frame of the stories. Pull that back a ways and it's going to be surprising to anyone who has played the games but not read the books.

---
Hair needs work. The eyes obviously come later through effects/contacts. I think the grim look needs a LOT of work.

I think they might as well also get the beard on him from the beginning, even if he didn't have it in that time frame, because Cavill's chin is really distracting.

« Last Edit: October 31, 2018, 03:26:34 PM by Khaldun »
---
I'm having severe difficulty telling the guys apart, let alone the girls.

I'm just old...
---
Sometimes irony is pretty ironic.